Our Promise
Commitment
We pride ourselves in delivering what the customer asks for on budget and on schedule. Our unique way of taking the time to understand the customer's business first before rushing into deliverable solutions allows us to meet the need of our clients.
Primary contacts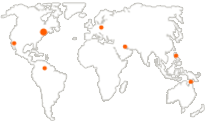 Fadi79 Inc.
Bathurst and Ruthford
Vaughan, Ontario

Telephone:

416-873-8234

E-mail:

info@fadi79.com
Contact Form
Please do not hesitate to send us any feedback or questions regarding concerns or issues that you might have. Our team is always ready to get back to you within 24 hours.
Please fill out the following form as much as you can, this way we can get back to you with the appropriate feedback.

Thank you,